Win 1 of 20 $500 Gift Cards. How?
Email not displaying properly? View it in your internet browser.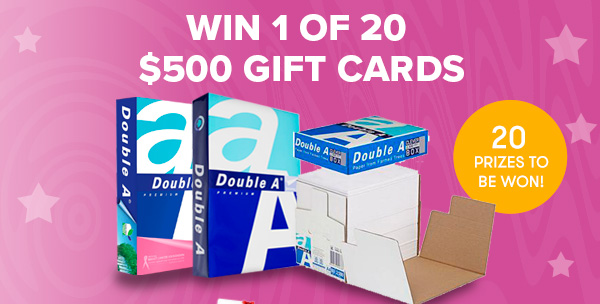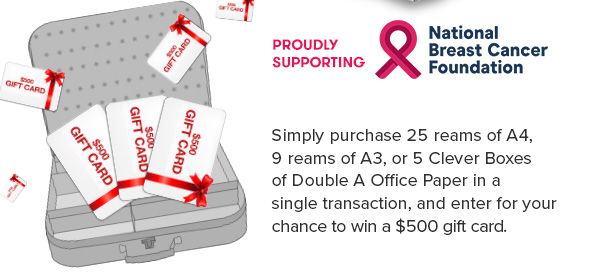 TERMS & CONDITIONS: Double A Feel Good Copy Paper Promotion commences on the Monday 6 May 2019 at 12:00am (AEST) and ends Sunday 30 June 2019 at 11:59pm (AEST). For full terms and conditions including state permit numbers and competition entry . State permit numbers: ACT – ACT TP 19/03116. NSW – LTPS/19/33758. SA – T19/563.
Unsubscribe | Update your profile I Send this email to a friend