Win a $3000 Account Credit
Email not displaying properly? View it in your internet browser.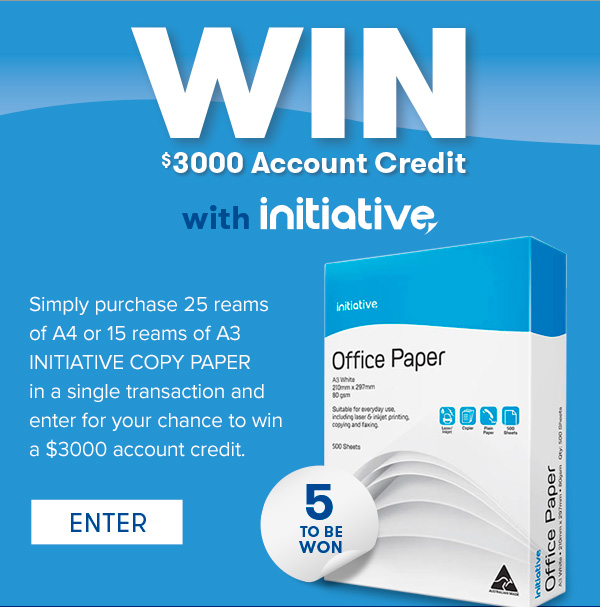 TERMS AND CONDITIONS: Promotion commences on the Monday 13 January 2020 at 12:00am (AEST) and ends Friday 28 February 2020 at 11:59pm (AEST). Competition entry is eligible to ABN holders only, for full terms and conditions and competition entry visit our website. Authorised under Permit Numbers: NSW: LTPS/19/39651, SA: T19/1878. Total Office National ABN 84 407 858 352. 341-345 Sydney Road Coburg 3058.
Unsubscribe | Update your profile I Send this email to a friend